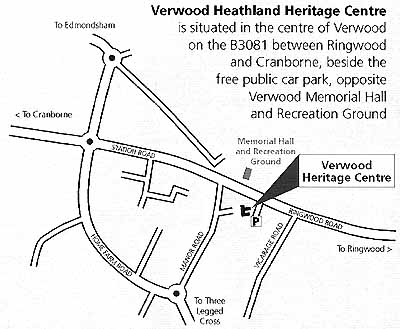 The Trust is situated on Manor Way, Verwood, Dorset in the old Crossroads Pottery Building called "The Potters Wheel". This is the centre of the town and adjacent to the new car park. Manor Way has been closed to traffic and an open space called Ferrett Green, in honour of a Verwood pottery family, has been landscaped on the northern side on what was previously the car park. The Heritage Centre is a prestigious and attractive addition to the area.
Contact Information
Telephone :- +44 (0)1202 900207
(Phone often not manned so please email or visit.)
Postal address :- The Potters Wheel, Manor Way, Verwood, Dorset. UK - BH31 6HF
Electronic mail :- heritagecentre @ verwood.org (remove spaces) or the webmaster .